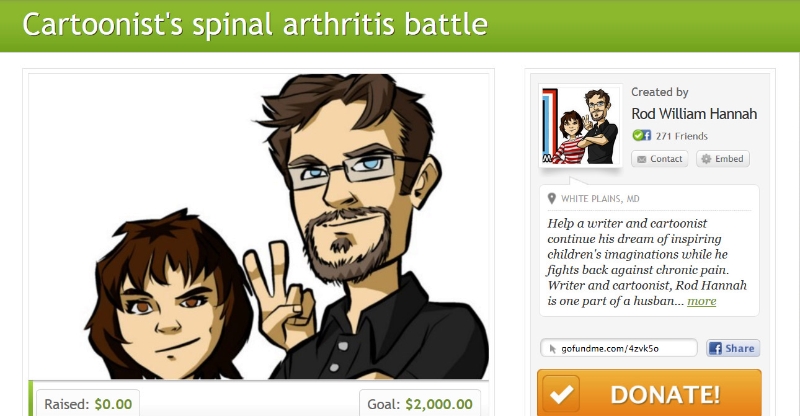 I've been struggling with my health and am undergoing a two part surgery to cauterize nerves in my neck to hopefully buy me up to a year of pain relief. The pain makes it difficult to sleep and at times, difficult to function in a variety of ways that I used to take for granted. This is also creating enormous stress for both myself and Leanne.
Coupled with the furlough's effects on our income (we won't get it back as Leanne is a government contractor, not a federal employee), our side projects like the Star Wars parody webcomic Blue Milk Special will not be a priority for the foreseeable future. If you'd like to help us out your words of support always mean so much to us. If you would like to purchase a Blue Milk Special logo T-shirt, or simply make a direct contribution to our GoFundMe it would be of huge benefit to us right now. Writer and cartoonist fights back GoFundMe campaign.
A special thank you to New England 501st Legion members Adam Joyce (Darth Vader) and Tony Paravano (the Emperor) for life imitating art. In this case, our classic BMS strip featuring Vader's Sith Training with the Emperor on his back.