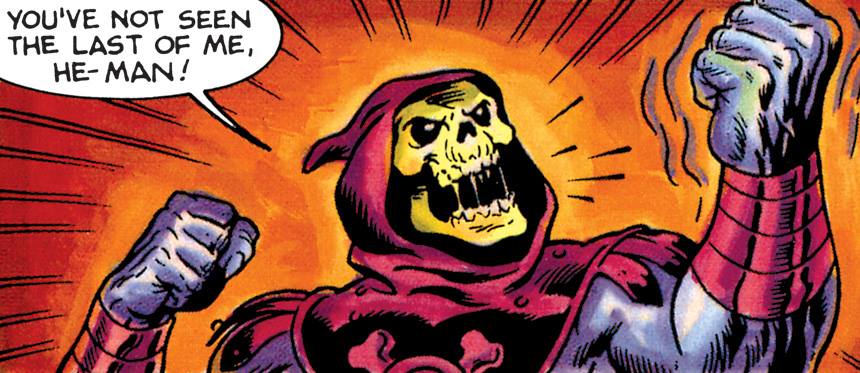 Leanne and I were hard at work in early 2015 for Dark Horse comics on the hardcover He-Man and the Masters of the Universe Minicomic Collection

which was released on November 5, 2015.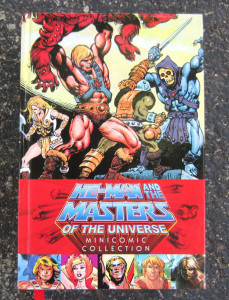 For anyone who grew up with the Masters of the Universe toys, this is a great coffee table book collecting all the mini-comics that came packaged with every action figure. Not only is it a complete set of all the Masters of the Universe comics, but it also includes She-Ra: Princess of Power, and the New Adventures of He-Man comics that followed. Leanne and I individually scanned nearly every page from original copies, then we spent hours on every issue retouching the art, and entirely re-lettering every word balloon. It was a monumental scale project and you can read about our experiences, and those of the others involved in the making of this book by going to the interviews here, and part 2 here.
We felt very privileged to be involved in this project and do our part to preserve a piece of childhood for so many people.
The restoration team was made up of the husband and wife duo Rod and Leanne Hannah, plus Jon Kallis, Rachel Crockett as well as Val Staples. When it came to the work, Rod Hannah revealed, "This was a huge project. It involved scanning every page from all the minicomics, repairing damage, sharpening up the images, eliminating the print showing through from the opposite pages, and restoring the word balloons. In some cases, small segments of artwork had to be recreated where the glue had stuck pages together. Comparing multiple copies of each minicomic and trying to find pieces that made perfect art was near impossible. A lot of time went into getting this book ready, but everyone who was involved was a fan and we all knew what we were doing was for the preservation of our childhoods and a piece of pop culture history."

Leanne Hannah went on to say, "I put in a lot of long, long hours on scanning and restoration solidly over the course of a few months. Some of the work could be insanely challenging depending on the quality of the comics themselves and how much work was involved in repairing damaged pages and art, but it was fun at the same time and in the end it really paid off. A lot went into making sure that the art and color in the digital files matched what readers saw on the original printed pages to give fans the best experience possible."
Read the full behind the scenes interviews here, and part 2 here.