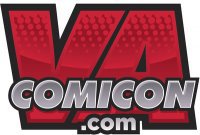 Pages from Brian Brinlee are starting to come in and they look fantastic! We will soon be ready to engage a colorist. Thank you to everyone who has contacted me about the colorist position so far.
Meanwhile, thumbs for my collaborative project with Danielle Ellison are looking great and the first batch of pages should follow.
Finally, my first ever manga project with Leanne Hannah is about to begin the character sketching phase. Illustrations to appear here soon. Hopefully!
I hope to have a more detailed post with images from the progress of both in November. Next update, however will be a con report from my upcoming appearance at Virginia Comic Con in Richmond on October 29th and 30th. If you will be there feel free to say hello.